If you want to use bold, italics, bulleted or numbered lists, you can do this in the editor. This option is available at the top of the regular Edit Cards tab for any Deck when you click on the 'Edit Advanced Cards' icon and you will then have access to these additional editing options. Note that the layout of the cards has evolved allowing simplicity in structuring your cards in the most efficient way. That's what we are all about! Brainscape is happy to offer this with our free subscription.
If you are looking to do even more exotic editing of the flashcards beyond what is available on the card editor - have you fear! You can read this article for all kinds of advanced editing you can add to your flashcards.
If you decide that you no longer want to edit your cards using the Advanced Editing tools, you can revert back to the simple ending mode by choosing the 'Edit Simple Cards' icon as shown below.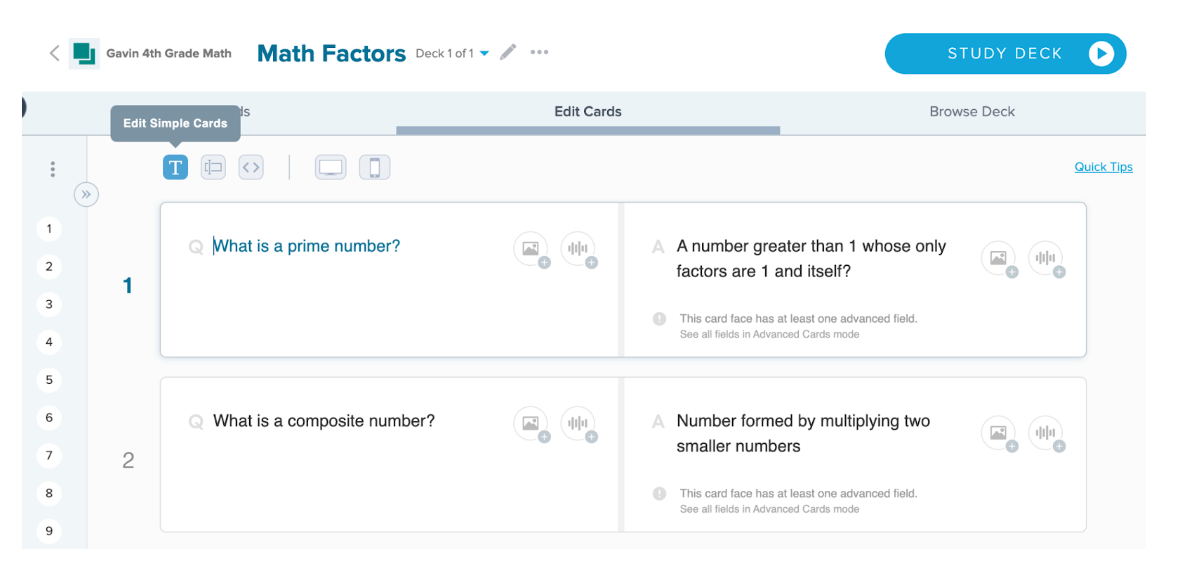 Still have questions and can't find the answer? Be sure to check out our Community page and ask your question or suggest your features!