We are excited to be able to offer the ability to add images and recording audio to flashcards on our mobile apps, as well as the ability to add both images and sounds to flashcards using our website. Note that only one image and audio file are allowed on the Question and Answer side. Stay tuned for updates on the web, and both iOS and Android platforms for additional editing features. Note that adding images and audio files is one of our Pro features.
Adding images to Mobile:
To add images on mobile, you must have Admin access to edit the class. You may add images to an existing card by clicking on the pencil icon. Note that if you previously edited these cards on the web using the Advanced editor, you will not be able to edit an existing card on mobile and will need to do this on the web. For any new cards, or for any cards created using the simple editor you may add images on mobile. Stay tuned for changes on this front.
You will note three different icons: gallery

, camera

and file

. These are the three ways you can find and add an image to your flashcard. The gallery is a subset of images you have already used and you can edit the image before adding it, the camera allows you to take a picture, edit it and add it and the file allows you to find an image from your phone file system. Once you've added the image to your flashcard, you may tap the image and give it a caption.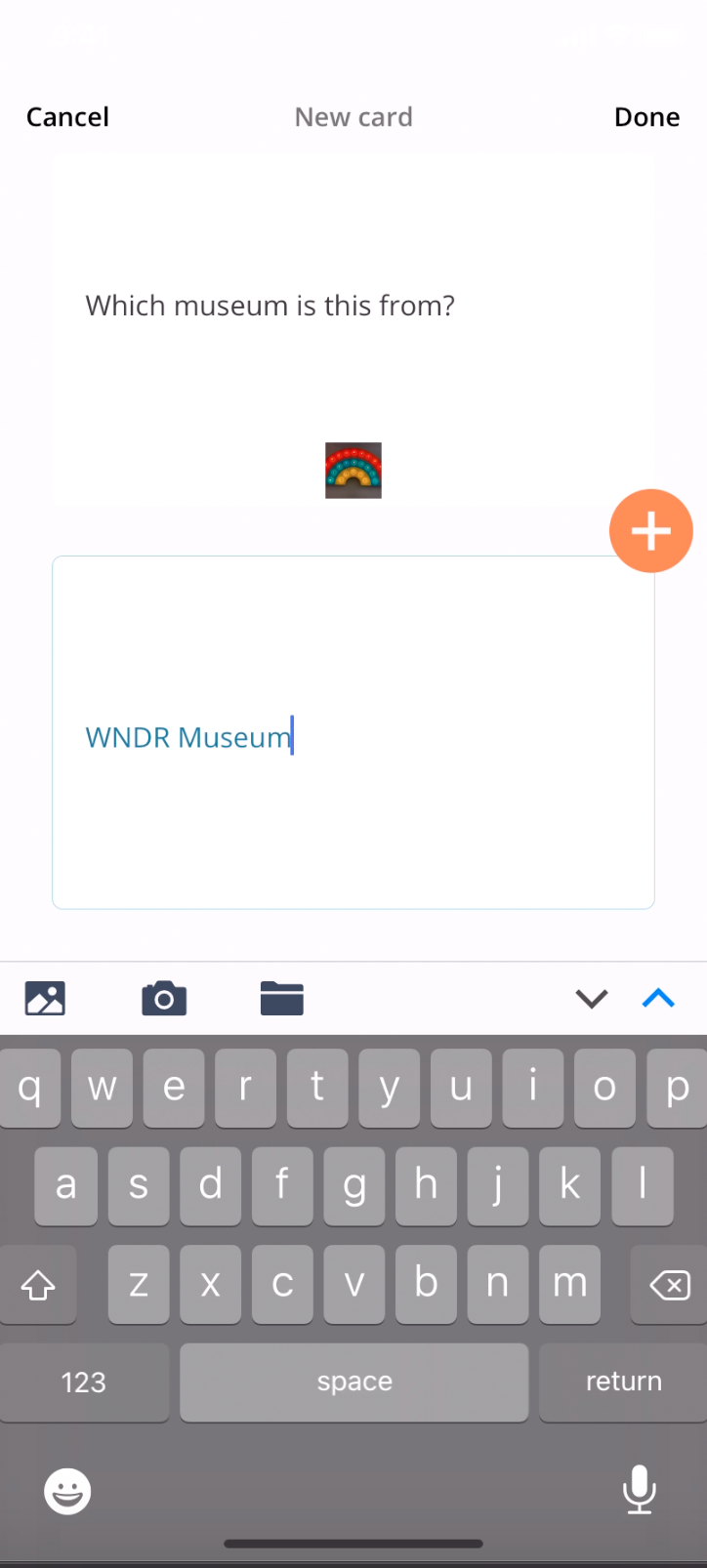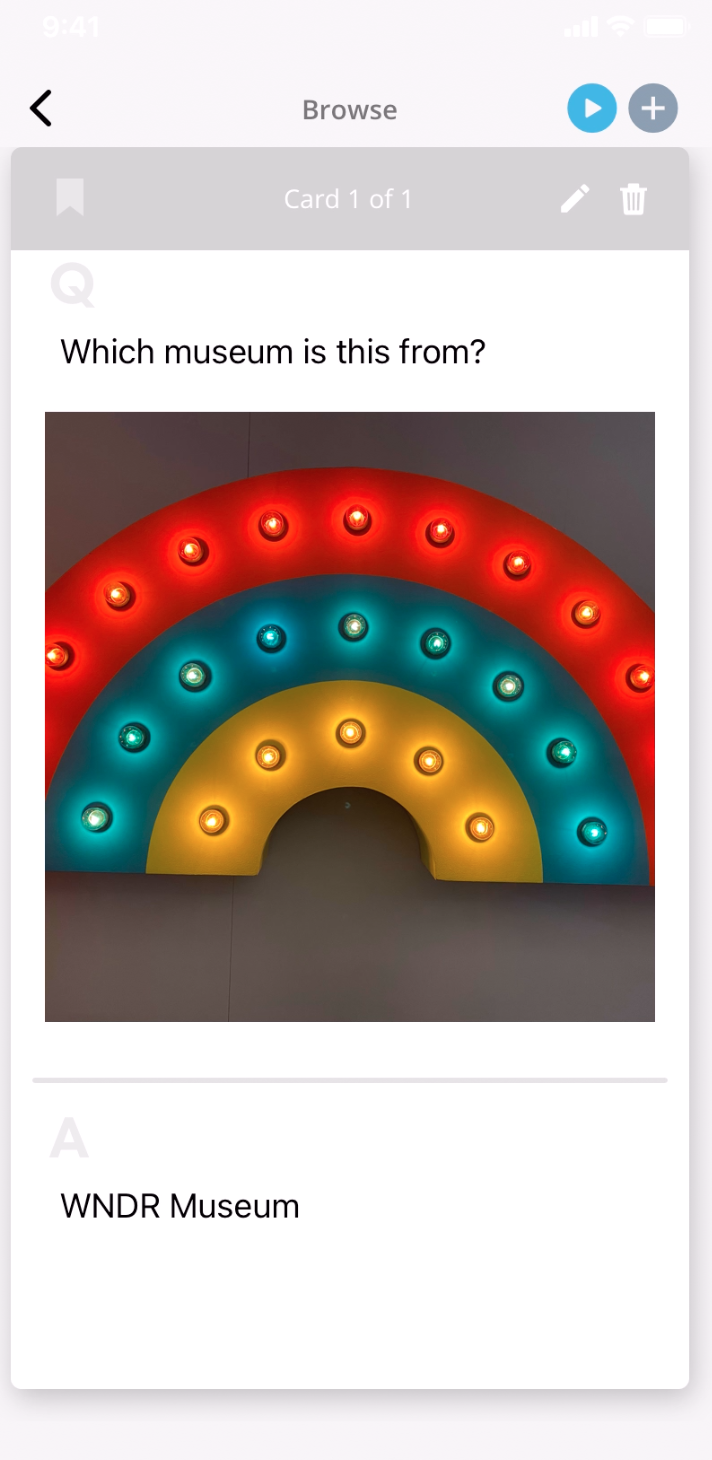 An example of choosing a photo using the gallery icon.
You may add an image to either the Question or Answer side (or both) and the image will be added to whichever side of the flashcard is selected.
When adding images in mobile, 5MB is the maximum size, and if you try and select one larger, you'll immediately see a popup and it won't attach. When you use your photo gallery to attach an image, you'll not likely run into this issue because the mobile apps will scale the image appropriately. Accepted image formats: jpg, png, and gifs.

Our image picker includes a built-in cropper that encourages a square crop because we think square images look best on the cards. However, you're free to crop it how you wish or not at all.
Within the editing screen on mobile, you can tap the mic icon on the flashcard edit screen and speak away!
.
Step 1: click the mic icon; Step 2: record your audio and tap the icon on the screen to stop recording; Step 3: the audio file is automatically added to your flashcard.
Adding images and audio on the Web:
To add images to your flashcards using the Brainscape website, you can click the "+" next to the sounds or images icon on the bottom of the flashcard. This feature is currently available to those with Pro access.
Then you will be given a prompt to upload an image file from your computer. We currently accept .png, .gif, and .jpg files. (This includes animated gifs!). You can easily drag and drop the file you want into the right flashcard.
Wherever possible, you should upload the largest possible version of your image file (2160 pixels in at least one of the two dimensions. Also square images work better than rectangles), and Brainscape's software will scale down to each device where you may be studying it. Your image will always appear below the text on your flashcard, scaled to the maximum width of the card (and whatever height that would entail). Check out this article for a full review of what is new in our Editor on the web.
When adding audio files on the web, remember to use mp3 files and the largest file size allowed is 5 mb.
Make sure you've gone out to the App Store, and make sure you have the latest version of the mobile app. You don't want to miss the exciting updates!
Still have questions and can't find the answer? Be sure to check out our Community page and ask your question or suggest your features!