As an individual user, you can easily sign up for Brainscape for FREE, and can create and study unlimited flashcards without ever paying a dime. You can even share flashcards you created with your students or classmates, and they won't have to pay either.
You only have to upgrade to Brainscape Pro if you need access to premium content or features, after exhausting the generous amount of content we already allow you to study for free.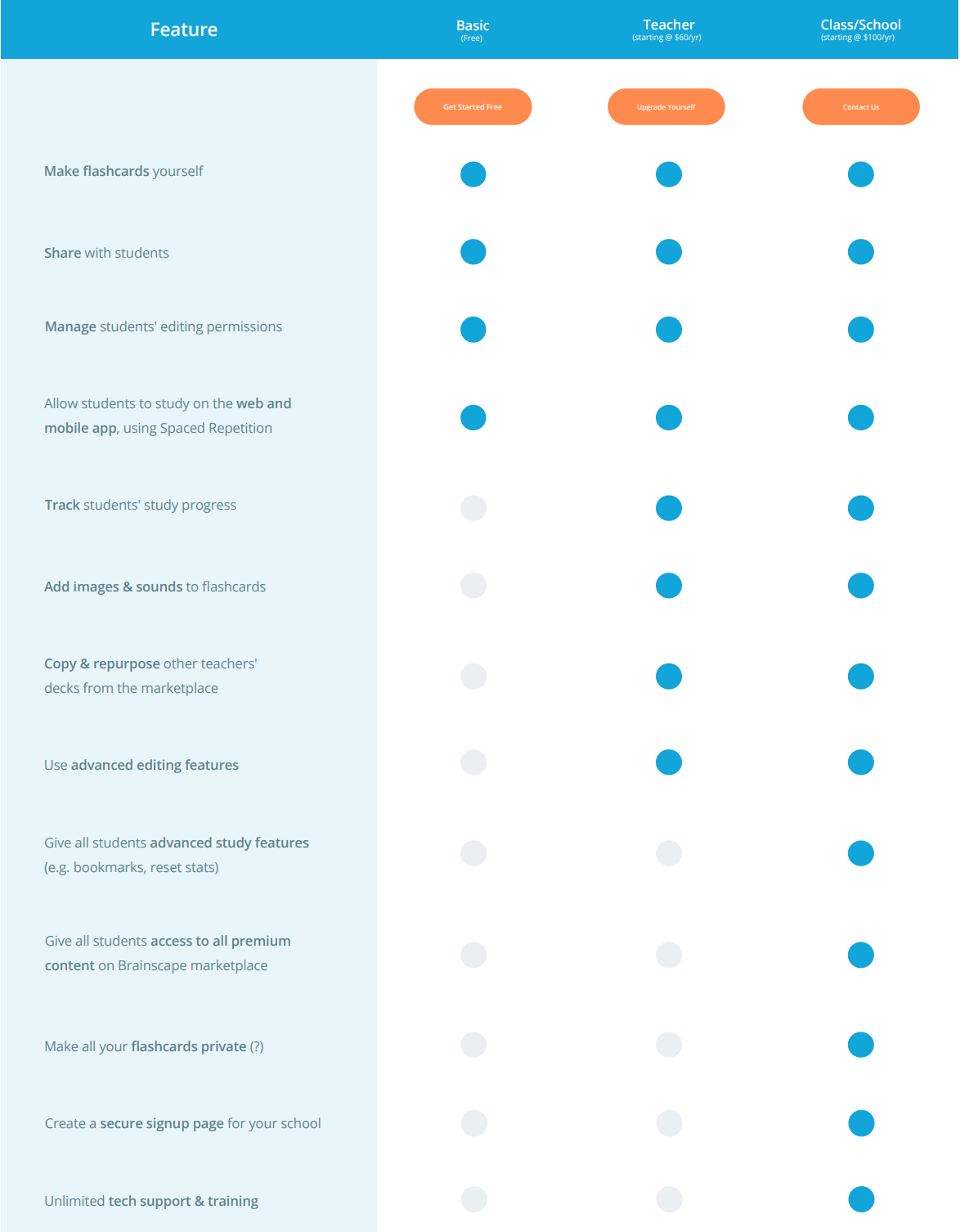 (You can see our consumer features and subscription prices here.)
Educators can also informally use Brainscape with their students for free, and the students would only pay if they really want to use the (optional) premium features.
For schools and companies, we can provide a simpler way to securely deploy Brainscape across your whole organization. This will give your students or employees a dedicated private landing page and will ensure that your content is fully secure, with encryption and password protection. [See more reasons to explore an enterprise license.]
To inquire about such an enterprise license, please Contact Us with information about your organization, and we will be in touch promptly.
You can also contact us to ask about a Discount Code that you can distribute directly to your students or employees, if they want to upgrade to Brainscape Pro themselves.
Still have questions and can't find the answer be sure to check out our Community page and ask your question or suggest your features!