Once you click to study a deck (or group of decks) you'll be initially put into your first Round

From here you can see amount of time you've spent studying in this Round, which changes every time you study another card. You can see the rankings you've given this Round and the amount of confidence you've gained. 
On the same screen you can toggle to see your Overall Progress for the whole deck or entire class if you've selected all the decks from your Library screen. You can see how many cards are left review as well as how many fall into which confidence ranking. Your overall mastery is also shown.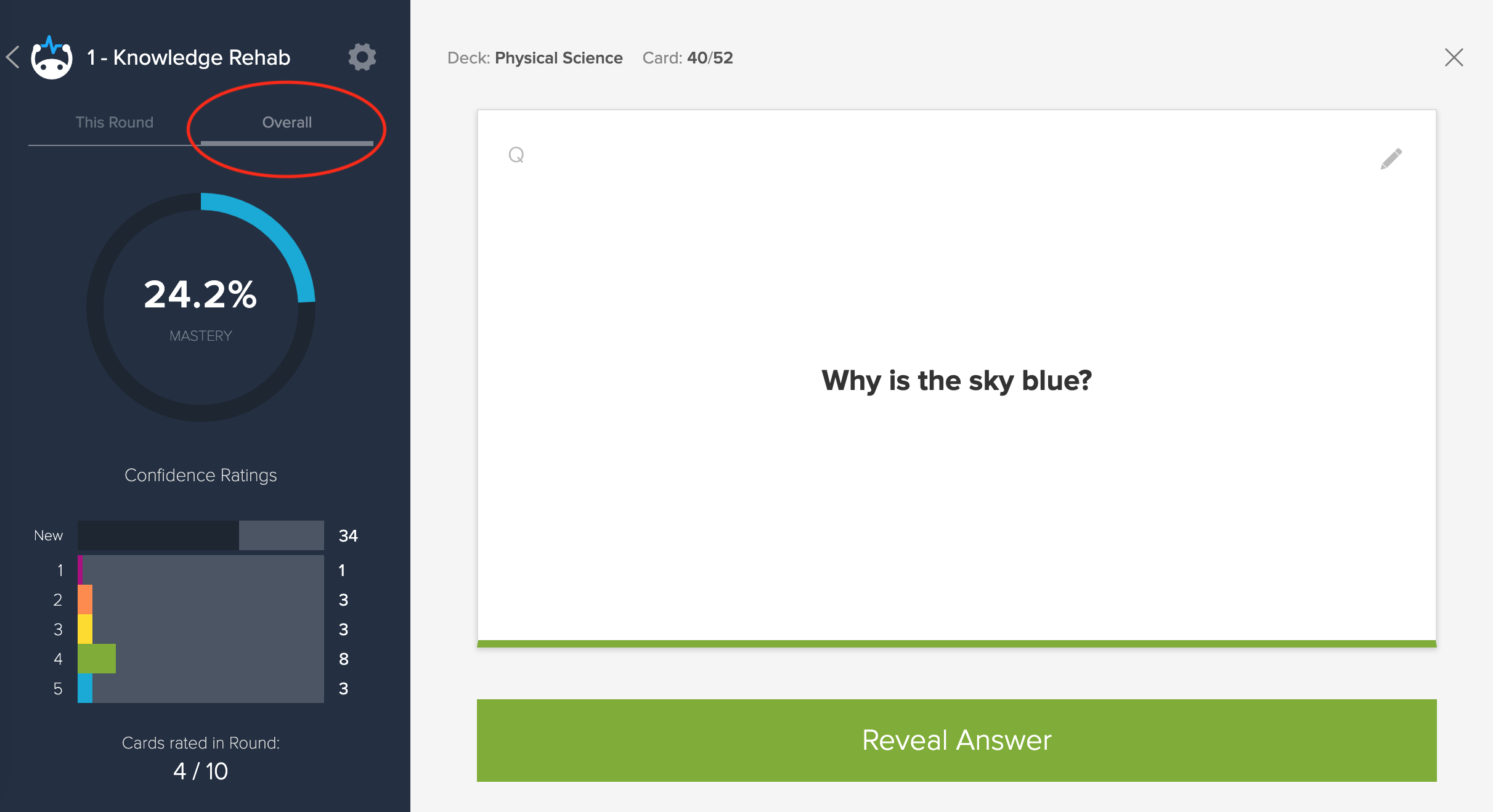 Now that you know how to understand the stats on the screen you may be wondering can I study more than 10 cards at a time?